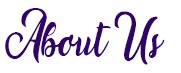 The DollHouse Dolls, was founded in August 2011 in Fort Dodge, lowa by  C. McDonald. Black, Purple and Hawkeye Gold are the Dollhouse Dolls signature colors.
Dollhouse Dolls caters to the greater lowa areas which may request a travel charge outside the (515), (319), (712) areas.
With our new management team, our Dolls and their dedication to cleaning every house or business as if their own Dollhouse guarantee your satisfaction. Dollhouse Dolls offers a wide range of cleaning services for both corporate and residential clients. Whether booking for a family home or a bachelor's apartment or an office the professionalism is the same! In their Dolls Wear uniforms, you will have the pleasure of meeting beautifully made, friendly and down-to-earth Dolls. View the daily, bi-week, monthly or yearly affordable prices.
Take a good look at the promotions for your viewers and a look into the Dollhouse to view the Dolls. Become a Doll today and receive your Dolls License and enjoy a fast paced, fun, exciting and lucrative lifestyle that allows you to create your own schedule. 
Our "Dolls Wear" clothing line was established in 2012.